Kale and Pumpkin Pie Recipe
Credit: Lisa Guy
Kale is a super brassica vegetable that contains high levels of sulphur compounds essential for liver detoxification of carcinogens. Green leafy vegetables like kale are rich sources of vitamin K, which is a key nutrient for helping the body regulate inflammation.
Serves: 4
½ small butternut pumpkin, peeled & diced
1 leek, finely chopped
5 kale leaves, ribs removed & finely chopped
6 organic eggs, whisked
¾ cup natural yoghurt
Pinch sea salt & pepper
Handful fresh herbs such as basil and parsley, roughly chopped
60g crumbled feta
Handful pumpkin seeds
Preheat oven to 180ºC.
Line pie dish with baking paper.
Place pumpkin on baking tray lined with baking paper. Bake pumpkin for 45 mins, until cooked through.
Sauté leek and kale until softened.
In large bowl combine eggs and yoghurt.
Place pumpkin, kale and leek, salt, pepper and herbs in pie dish. Cover with egg mixture and sprinkle with cheese and pumpkin seeds.
Bake for 45–50 mins until cooked through.

Discover organic at our Wellbeing Directory

Like what you read? Sign up for a weekly dose of wellness






MORE INSPIRATION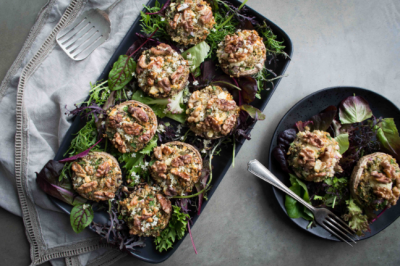 Quinoa-Stuffed Mushrooms Recipe
The combination of protein from the quinoa, carbohydrate via the vegetables and essential fats from the walnuts makes this one...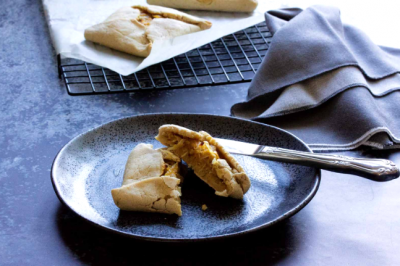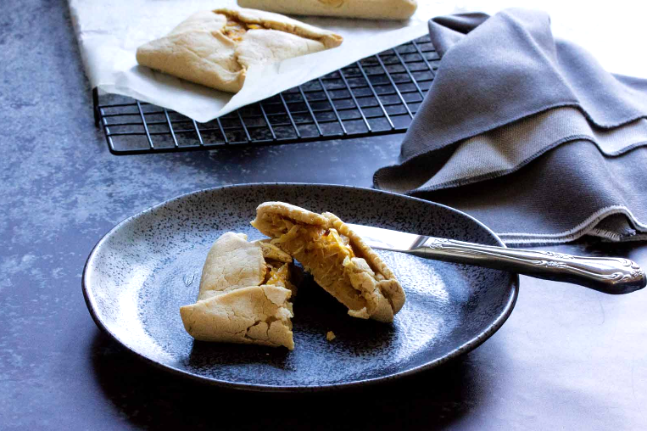 Onion Cake Recipe
Have you ever tried a German onion cake? Traditionally, they are prepared with white wheat flour and a cream and...
Pho Chay Recipe
A Vietnamese delight, pho is a popular dish that's versatile and delicious. Pho chay is the vegetarian version and, despite...