Parmesan-Roasted Okra with Corn Recipe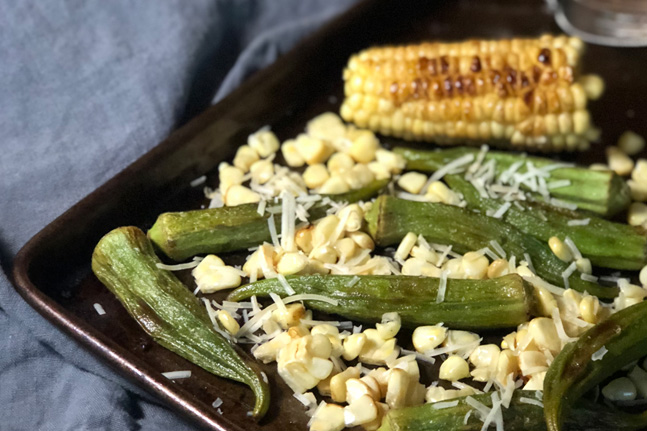 Credit: Lisa Guy
Okra has been used traditionally as a food and medicine for hundreds of years in South America, Africa and the Middle East. Okra provides a good dose of vitamin K, calcium and magnesium for strong, healthy bones and blood clotting, and B vitamins, including folic acid, which is important for pregnant women.
Serves: 3-4
12 handfuls okra
Olive oil
Pinch sea salt & pepper
1 corn cob
Small handful grated parmesan
Preheat oven to 200°C.
Toss okra with a little olive oil, sea salt and pepper.
Lay on baking tray and bake for 20 mins.
Boil corn cob and, when cooked through, place on grill to char.
Cut corn kernels off cob and toss through okra.
Sprinkle with parmesan and return to oven for 5 mins. Serve.