Spinach Pie Recipe
Credit: Meg Thompson
A pie is a great way to get some extra greens into the whole family. This dish is easy to make and will give your kids satisfaction seeing the finished product come out of the oven.
Serves: 4–6
3 spring onions
2 large garlic cloves
½ tsp nutmeg
½ tbsp coconut or olive oil
200g frozen spinach
100g fresh silverbeet (or equivalent leafy green)
½ cup peas
½ cup grated Parmesan
75g goat's cheese, ricotta or feta
3 large or 4 small eggs
¼ tsp sea salt
Black pepper, to taste
2 sheets good-quality puff pastry
Preheat oven to 180°C.
Place spring onions, garlic, nutmeg and coconut oil in large saucepan and sauté until soft.
Add spinach, silverbeet and peas and cook until wilted.
Add Parmesan, goat's cheese, eggs, sea salt and black pepper, and stir to combine.
Place one sheet of pastry in lined oven-safe dish to create bottom layer.
Spoon filling into dish.
Cut second piece of pastry to fit and lay on top of mixture, roughly pinching and folding edges together.
Use any leftover pastry to create a little design on top, if you like.
Bake for 45 mins, or until the pastry is golden.

Discover organic at our Welbeing Directory

Like what you read? Sign up for a weekly dose of wellness






MORE INSPIRATION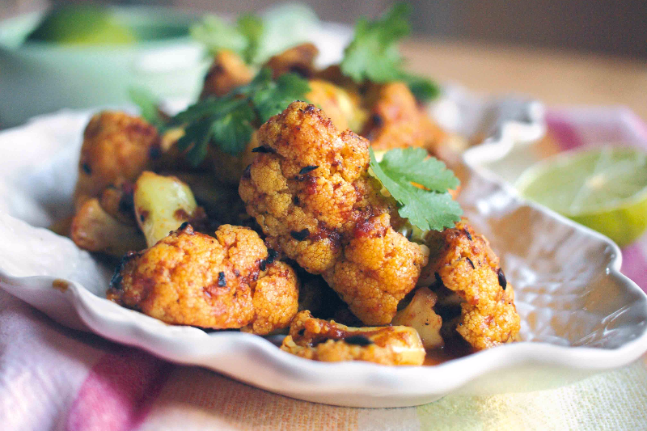 Indian Spiced Cauliflower Recipe
This delicious and healthy dish is especially lovely served with basmati rice cooked in coconut milk.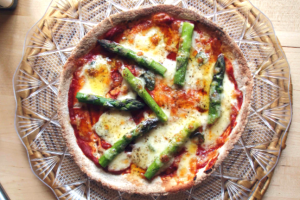 Asparagus Pita Pizza Recipe
This simple vegetarian pizza dinner is perfect for Meat-Free Monday's (a campaign that encourages us to try one meat-free day...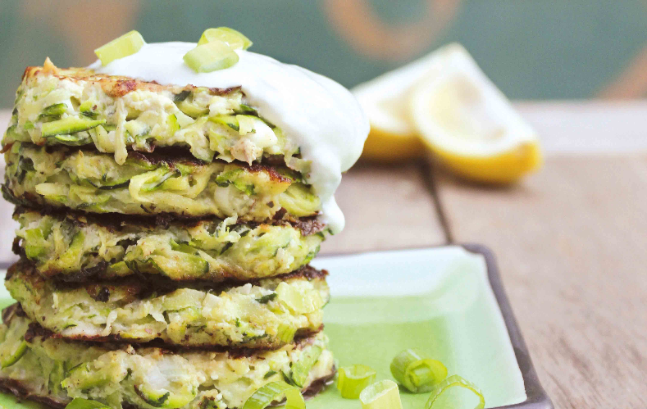 Zucchini Fritters Recipe
Did you know that zucchinis are great for eye health and protection against age-related eye diseases? Try these delicious fritters...
Quinoa and Goji Muesli Recipe
This muesli is packed full of nutrition and is the perfect way to start your day. Don't forget to make...