Thyme and Fennel Sausages with Apple Sauerkraut and Cauliflower Mash Recipe
Credit: Lisa Guy
Sauerkraut is a fermented food made from cabbage that's a staple in the German diet. Unpasteurised sauerkraut contains probiotics, which have been found to help support the health of the digestive tract and immune system and lower inflammation in the gut. Sauerkraut is rich in vitamin K, which is vital for blood clotting and strong, healthy bones. We need vitamin K to keep calcium in our bones and away from our arteries. Cabbage is also a fabulous source of sulphur compounds that help promote liver detoxification of carcinogenic substances. The fermentation process increases the bioavailability of these nutrients.
Serves: 2–3
1 medium cauliflower, roughly chopped
Pinch sea salt
1 heaped tsp fennel seeds
2 unpeeled organic apples, diced
3 tbsp apple-cider vinegar
1 cup unpasteurised sauerkraut
4 grass-fed organic sausages (lamb or beef)
Fresh thyme
Steam cauliflower until soft. Place in food processor with some sea salt and blend to smooth mash consistency.
In frying pan, toast fennel seeds, then set aside.
In frying pan cook apple pieces in apple-cider vinegar, until apple starts to soften. Set apple aside to cool. Toss apple through sauerkraut.
Cook sausages to your liking.
Plate up with cauliflower mash, top with a sausage and sauerkraut, and sprinkle with toasted fennel and thyme.

Discover organic at our Wellbeing Directory

Like what you read? Sign up for a weekly dose of wellness






MORE INSPIRATION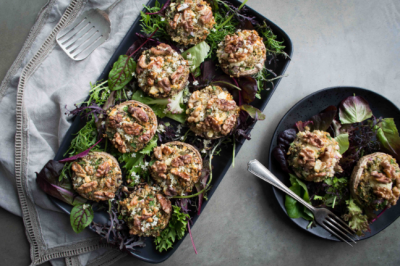 Quinoa-Stuffed Mushrooms Recipe
The combination of protein from the quinoa, carbohydrate via the vegetables and essential fats from the walnuts makes this one...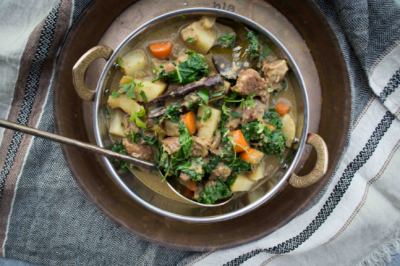 Beef Massaman Recipe
This Beef Massaman is a nutritionally balanced meal offering quality protein, good fats and plant-based carbohydrates to support and nourish...
Seafood Chowder Recipe
This Seafood Chowder Recipe is the perfect one-pot wonder for mid-week meals. It's packed with sweet potato, which is high...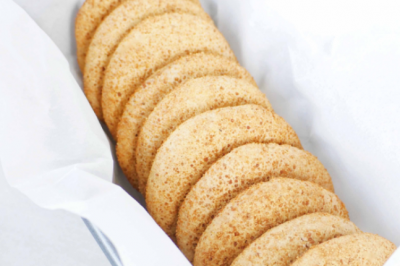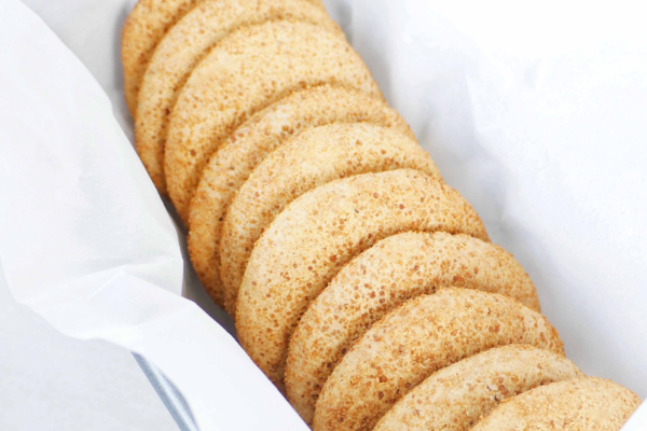 Gluten-free Ginger Cookies Recipe
These delicious gluten-free ginger cookies are a healthy alternative to sugar-laden store-bought varieties. Try them out for morning tea.