Contributed by: Lisa Holmen
Which dairy is the better choice: full or reduced fat?
It's easy to get hung up on fat content when it comes to dairy products, especially if you're watching your...
Okra, Haloumi & Bulgur Salad Recipe
The combination of pan-fried okra, haloumi, pomegranate and fresh herbs makes this salad a simple weekday dish. Okra often has...
Okra Panzanella Recipe
I love adding olives and roasted capsicum to this traditional Tuscan-inspired recipe. The addition of pan-fried okra and lemon gives...
Vegetable Tagine Recipe
This recipe is one of my all-time favourites for using up leftover vegetables. It can be made in a tagine...
Lamb Pilau Recipe
This super-fragrant pilau (also known as pilaf) is the perfect dish for a cosy night in. The combination of tender...
One-Pot Greek Oregano Chicken with Risoni Recipe
I remember eating a similar dish at a local taverna in Sifnos, a Greek island, many moons ago. There's something...
14 sustainable kitchen hacks to help you lead a greener life
Your kitchen is a hub of activity and, potentially, a lot of waste. Here, we give you 14 simple hacks...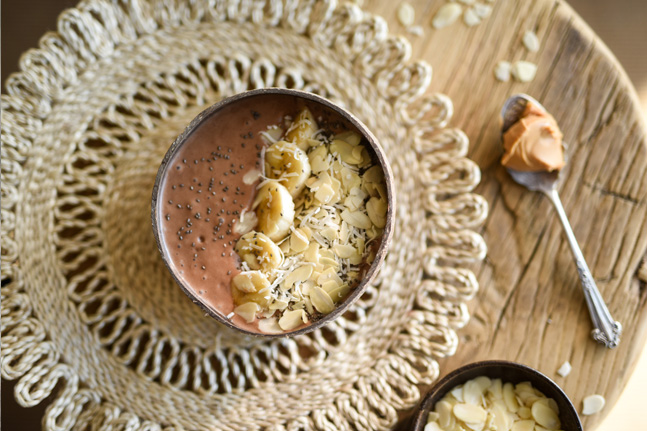 Peanut Butter Smoothie Bowl
This thick and super-creamy smoothie bowl is packed full of nutrients, antioxidants (to help fight those nasty free radicals) and...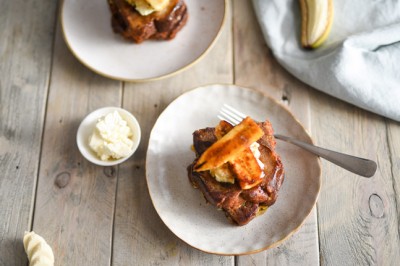 Banana Bread French Toast Recipe
Perfect for paleos, this grain free breakfast option is so delicious, you may want to have it everyday! Enjoy our...
Coconut & Almond Porridge Recipe
This super-comforting porridge is perfect for a light and healthy breakfast. Enjoy our Coconut & Almond Porridge recipe!