Edamame Hummus Recipe
Credit: Lisa Guy
Edamame (soybeans) are a phyto-oestrogenic food rich in isoflavones. These are compounds that have a weak oestrogenic effect and bind to oestrogen receptors in the body. Including these foods in your diet can help reduce menopausal symptoms such as hot flushes. Always buy organic soybeans when you can so you know they're not genetically modified.
Serves: 4
1 tin organic chickpeas, drained
½ cup shelled edamame
1 cup baby spinach
Juice ½ lemon
2 tbsp olive oil
1 small clove garlic
2 heaped tbsp tahini
½ tsp cumin
Handful fresh parsley
Pinch sea salt
¼ cup water
Sesame seeds, for topping
Place all ingredients except sesame seeds in food processor and blend to smooth consistency.
Add extra water if hummus is too thick.
Top with sesame seeds and serve.

Discover organic at our Welbeing Directory

Like what you read? Sign up for a weekly dose of wellness






MORE INSPIRATION
Raw Berry Cheesecake Recipe
This dessert is delicious, healthy, vegan and beautiful… What more could you want in a dessert?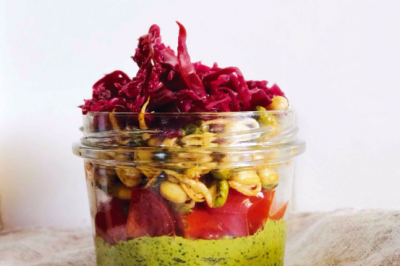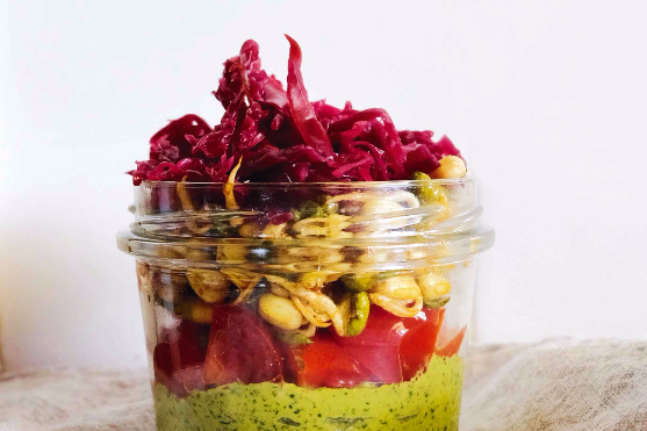 Raw Mexican with Walnut and Jalapeño Pesto, Cumin Sprouts and Salsa Recipe
This leftover pesto is wonderful as a spread, as a salad dressing or, if you're not eating raw, then on...
Beetroot Dip with Crudité Recipe
Here's a choose-your-own-adventure kind of meal, full of healthy fats and grounding protein. Enjoy, foodie friends!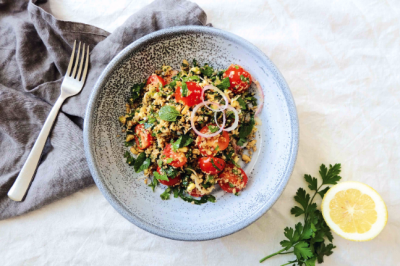 Raw Tabouleh Recipe
A delicious, raw take on a traditional favourite, this dish is jam-packed with goodness and is a little more "hearty"...