Mushroom, Tomato, Avocado & Greens on Sourdough Toast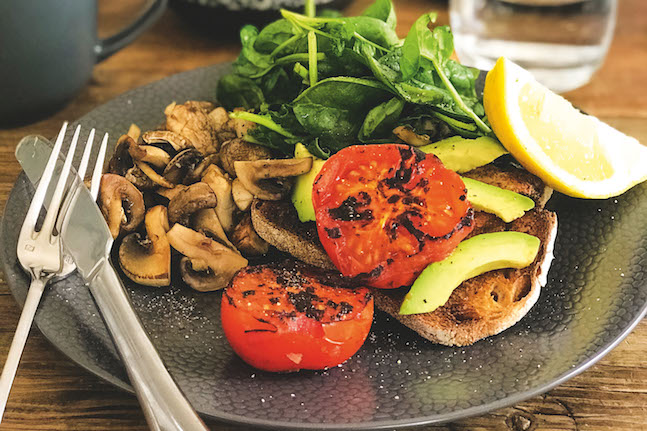 Mushroom, Tomato, Avocado And Greens On Sourdough Toast
You can still enjoy a big Sunday brekkie on a whole-food plant-based diet. It's delicious, nutritious and will make you feel light and energetic.
Serves: 2
GF, VG
16 button mushrooms, cut into quarters
2 tomatoes, cut in half
2 garlic cloves, chopped
1 tbsp water
4 cups baby spinach
½ avocado
4 slices wholemeal or rye sourdough, toasted
½ lemon, cut in two
Salt & pepper
Heat saucepan and add mushrooms and tomatoes and cook until mushrooms are golden. Add garlic and water. Remove mushrooms from saucepan. Turn tomatoes over, add spinach and cook until slightly wilted.
Serve all ingredients on the toast with salt and pepper and a squeeze of lemon over the top.