Scrambled Turmeric Tofu Recipe
Credit: Lisa Guy
This tasty scrambled turmeric tofu recipe is a fantastic vegan alternative to scrambled eggs. Tofu provides a good dose of the important bone-building minerals, calcium and phosphorus. It also contains high levels of isoflavones, a type of phyto-oestrogen associated with improving menopausal symptoms and lowering the risk of osteoporosis. Always choose organic tofu that's free from genetically modified soybeans.
Serves: 2
250g organic firm tofu
½ tsp ground turmeric
¼ tsp sweet paprika
Pinch sea salt & pepper
¼ tsp chilli flakes
Dash olive oil
1 small onion, finely chopped
1 large carrot, diced
Small handful kale, finely chopped
Small handful parsley, roughly chopped
In small bowl, mash tofu with fork and add turmeric, paprika, sea salt, pepper and chilli.
In frying pan over medium heat, add olive oil and cook onion until soft. Add carrot, kale and tofu and cook for around 10 mins.
Toss through fresh parsley and serve either on its own or with sourdough toast, roasted tomatoes and avocado.
Tip: Try tossing brown rice through this dish.
MORE INSPIRATION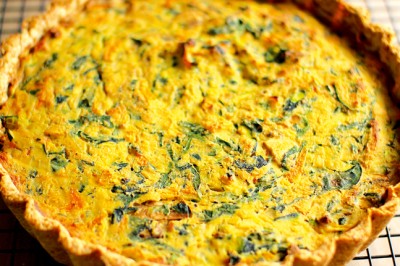 Mushroom and Spinach Vegan Quiche Recipe
This eggless quiche is savoury, satisfying, comforting, loaded with vegies and healthy!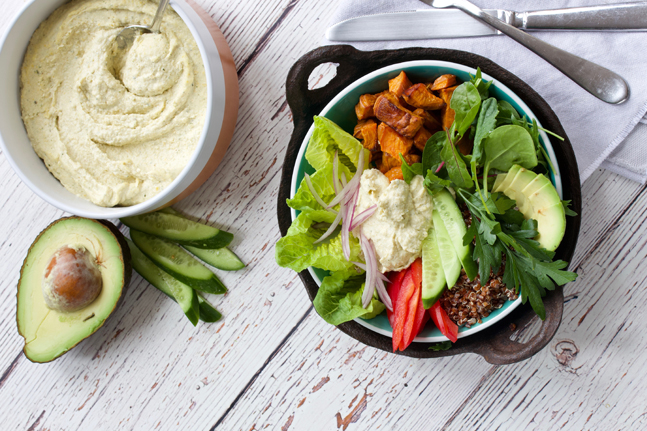 Roast Sweet Potato, Hummus & Quinoa Poke Bowl Recipe
You'll notice that a lot of the components of one poke bowl can be used in another. Enjoy my Roast...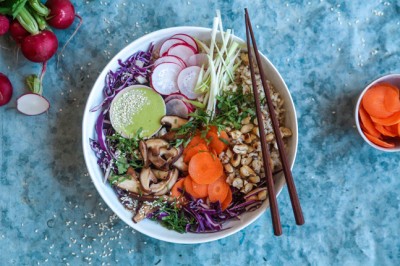 Rainbow Mushroom Poke Bowl by Jacqueline Alwill from The Brown Paper Bag
The Rainbow Poke Bowl delivers your body vitamins, minerals, antioxidants, fibre, proteins, carbohydrates, fats and so much more.