Tahini Buckwheat Noodles with Edamame Recipe
Credit: Lisa Guy
Tahini is a fantastic source of protein and rich in the essential amino acid methionine, which aids liver function by reducing fat deposits in the liver. This popular sesame paste also provides plenty of healthy unsaturated fats and vitamin E, which help promote heart health. Buckwheat is a fibre-rich seed used just like a grain. It is gluten-free and not related to wheat.
Serves: 2-3
100g buckwheat noodles
½ cup shelled edamame
½ capsicum, diced
¾ cup finely chopped kale
3 shallots, finely chopped
Handful fresh coriander leaves, roughly chopped
Sesame seeds & hemp seeds, for topping


Tahini Dressing
3 tbsp tahini
¼ cup water
Juice 1 lemon
1 clove garlic, minced
2 tbsp olive oil
Pinch sea salt
Cook noodles in boiling water for around 7 mins or follow packet instructions. Drain and set aside in bowl.
Cook edamame beans for 4 mins in boiling water then drain.
In frypan over medium heat, cook capsicum, kale and shallots for 4 mins in a little olive oil.
In small bowl, combine dressing ingredients and mix to smooth paste. Add more water if you desire a thinner consistency.
Add vegetables and edamame to noodles, drizzle with dressing and toss gently to combine.
Top with coriander and sesame seeds to serve.

Discover organic at our Welbeing Directory

Like what you read? Sign up for a weekly dose of wellness






MORE INSPIRATION
Raw Berry Cheesecake Recipe
This dessert is delicious, healthy, vegan and beautiful… What more could you want in a dessert?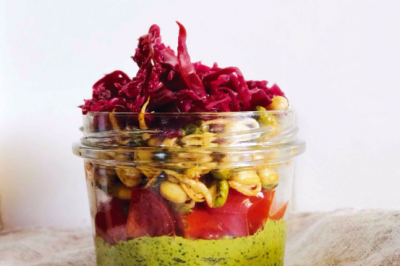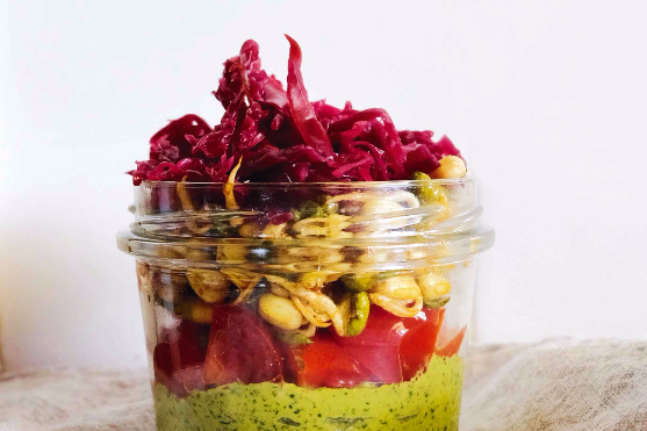 Raw Mexican with Walnut and Jalapeño Pesto, Cumin Sprouts and Salsa Recipe
This leftover pesto is wonderful as a spread, as a salad dressing or, if you're not eating raw, then on...
Beetroot Dip with Crudité Recipe
Here's a choose-your-own-adventure kind of meal, full of healthy fats and grounding protein. Enjoy, foodie friends!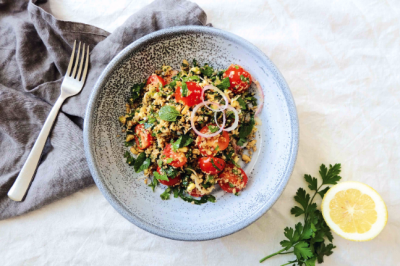 Raw Tabouleh Recipe
A delicious, raw take on a traditional favourite, this dish is jam-packed with goodness and is a little more "hearty"...