Treat yourself to a mug of steaming hot decadence, or a glass of chilled deliciousness with Pana Organic's plant-based drinks recipes.
Sip in bliss with Pana Organic's delicious vegan chai drink, made with their Chai Blend and signature Hazelnut Chocolate Spread — yum!
Cool off this summer with Pana Organic's chocolate and vanilla vegan milkshake, made with their signature Vanilla Bean Frozen Dessert.
Indulge in this warming vegan drink, perfect for a rainy day pick-me-up with added crunch thanks to Pana Organic's Coco Crunch blend.
This gingerbread granola recipe is packed with protein and omega-3 fatty acids, making it the ultimate powerhouse breakfast.
These savoury breakfast treats prove that even humble homemade crackers can have medicinal properties if you choose healthy ingredients.
This chocolate smoothie bowl is super rich and creamy and feels like a decadent treat instead of a healthy start to the day.
This quick and simple shakshuka recipe is a fantastic way to get your five serves of veg for breakfast and set yourself up for the day.
These scrambled, buttery eggs are crazy delicious, with a divine silky texture and the perfect combination of basil and goat's cheese.
These grilled chicken skewers are marinated with authentic Singaporean spices and served with a delicious peanut sauce.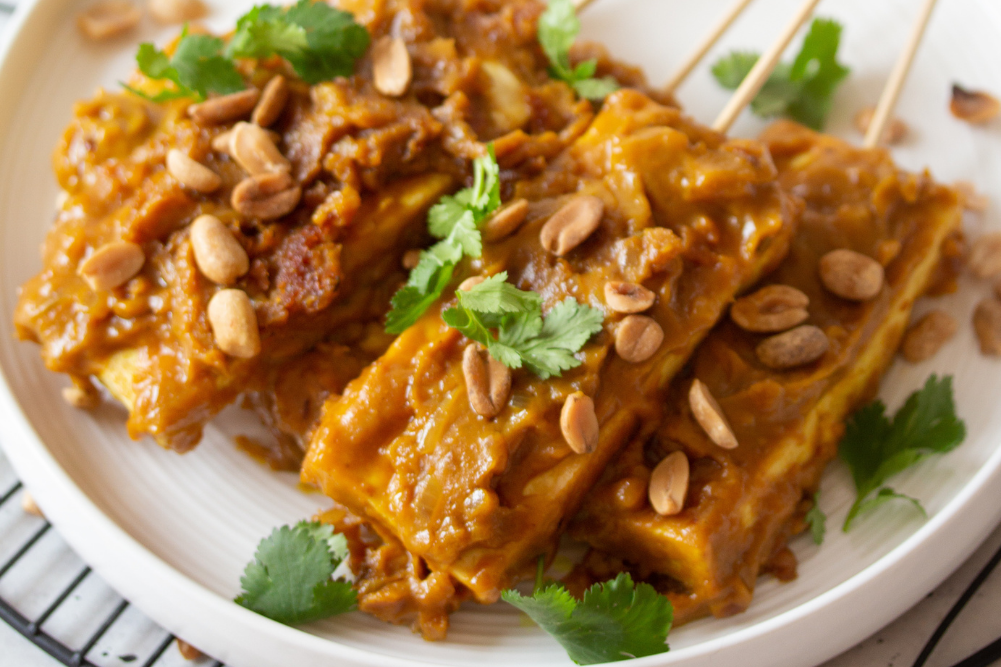 This satay tofu recipe makes the ultimate vegan dish that works as a party starter, main or snack and is oh-so-easy to make!
This vegetarian laksa recipe has been modified for the more western palate, rich in the flavour and colour of Singapore's cuisine.
Subscribe
Subscribe to a newsletter to receive latest post and updates