Loading..
Mediterranean Vegetable Stir-Fry Recipe
This veggie stir-fry is a really delicious change from traditional Asian-flavoured stir-fries and is sure to quickly become your new go-to.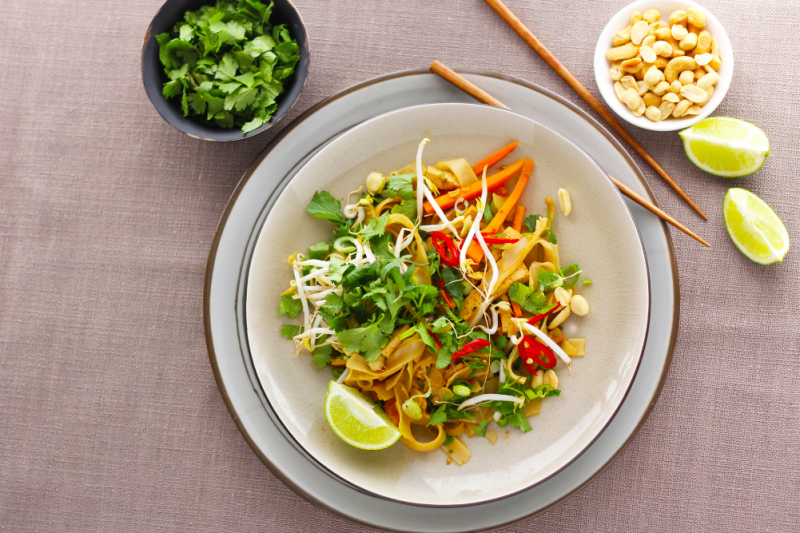 Vegan Pad Thai Recipe
This is an awesome, quick-to-cook vegan pad Thai that is full of traditional flavour and texture, without the meat or gluten!
Tamari Mushroom & Beef Stir-Fry Recipe
This quick and easy tamari mushroom and beef stir-fry recipe is wonderful served with lentils or brown rice and makes for the perfect mid-week dinner.