Loading..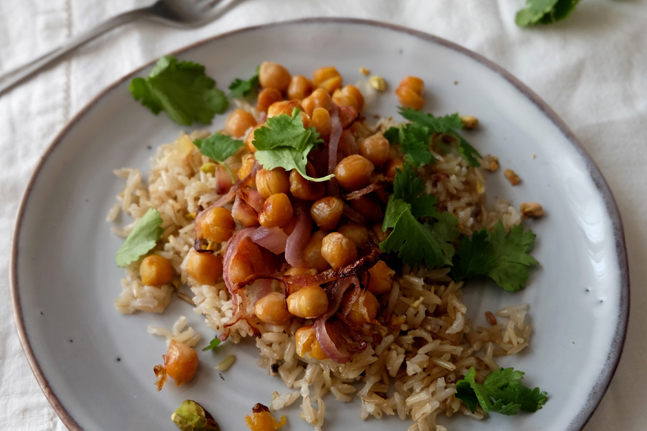 Crispy Vegetable Pilaf with Chickpeas and Preserved Lemon Recipe
This is even quicker if you have the rice left over from a previous night and ready to go. Simple with delicious flavours, this dish is full of fibre, protein, magnesium and B vitamins.
BBQ Tofu and Soba Noodle Rolls Recipe
This dish does require a little prep; however, it can be done the day before or in the morning. It's a DIY meal that everyone can get involved with, even the kids. The BBQ sauce may sound like a lot of effort but once made you have a really versatile flavour bomb to use with everything. There are a number of online versions of this kind of sauce but this is my favourite combination. I recommend doubling the quantity!
Kale and Sweet Potato Frittata Recipe
This is a fantastic quick dish to have during the week. It provides you with loads of vegetables, complex carbohydrates and a good amount of protein and leftovers are great to have for breakfast the following day.