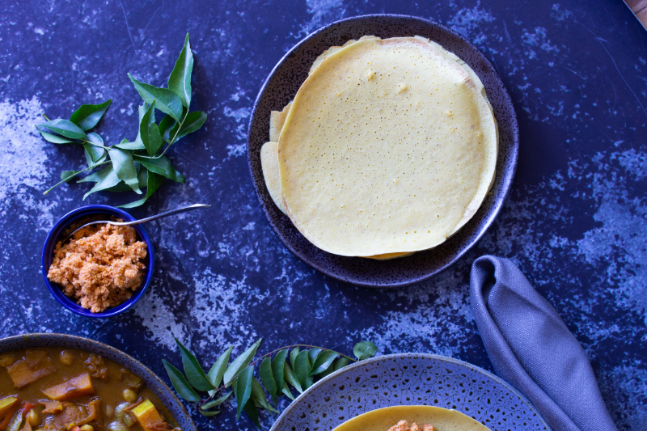 Pancakes Hoppers Recipe
This recipe draws inspiration from Sri Lankan hoppers, which are fermented pancakes made from rice flour, served for breakfast with curry. Try them out!
Chicken Curry with All the Spices Recipe
We absolutely love curry leaves and they make all the difference here, so it's worth getting your hands on some. You can also freeze them for use later.
Pumpkin and Cashew Curry Recipe
You can add other vegies or nuts and seeds to this lovely, versatile curry. The warming spices are anti-inflammatory and supportive of the immune system and circulation.