Loading..
Chocolate and Raspberry Smoothie Bowls Recipe
There are plenty of ways to take a humble smoothie bowl recipe from a four-star to a five-star, so choose your toppings wisely!
Banana Berry Bliss Smoothie Bowl Recipe
Bananas are one of the best sources of vitamin B6, which is needed for a healthy nervous system. They also contain the amino acid tryptophan, which is used to produce serotonin, our feel-good hormone.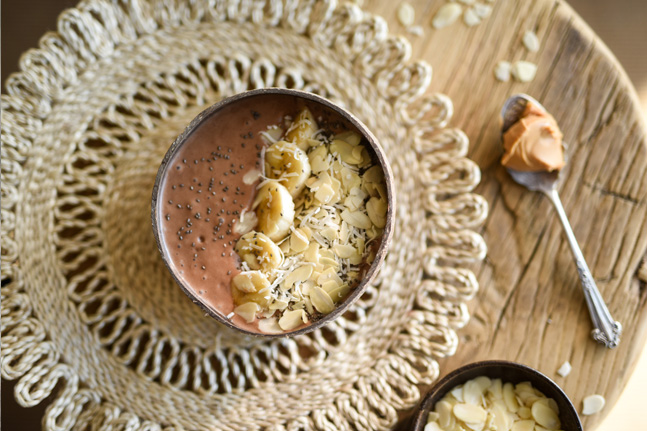 Peanut Butter Smoothie Bowl
This thick and super-creamy smoothie bowl is packed full of nutrients, antioxidants (to help fight those nasty free radicals) and protein! Enjoy our Peanut Butter Smoothie Bowl Recipe