Loading..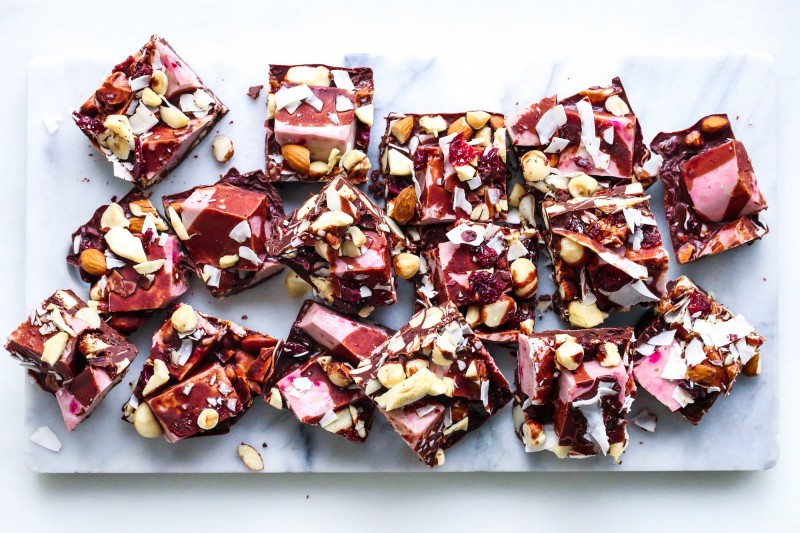 Rocky Road Slice
This rocky road is made from scratch and with good nutrition in mind. Adults and kids love it and you can serve it knowing you're delivering quality nutrition instead of a slice full of refined sugar.
Mango Raspberry Coconut Pots with Maple Candied Nuts
A dessert on the ready in minutes, easily swapped and mixed for any seasonal, colourful fruit you have on hand, and with an extra crunch factor from maple candy nuts.
Peanut Butter Choc Swirl Fudge
This fudge is an absolute knockout dessert. You don't need much because the rich nature of the fats from peanut butter and coconut oil leaves you feeling completely satiated while also hitting the sweet spot.